WE ARE LOOKING FOR SPONSORS. Lucky Coin Multisport's mission is to build interest in triathlon among the youth in our community. We have four races planned for this summer, with four age groups at each of the races, ranging from 6-15. With the overwhelmingly positive result from last year's inaugural races, we are bringing the events back bigger and better.
Sponsors help us make the race experience safe and memorable for our participants. Sponsorship also provides a way for local companies to support the community and gain exposure to parents, volunteers, officials, and spectators. If you or the company you work for is interested in sponsoring these events, please download the sponsor guide for information. You can signup to be a sponsor online.
Presenting Sponsors
---
Course Sponsors
Swim Course
Trident National Team (TNT) is a family-focused, official USA Triathlon (USAT) Club serving the Alexandria, Virginia, community. With Swim, Bike, and Run practices weekly and team attendance at regional competitions, TNT strives to foster a multisport community where adults and children together establish healthy exercise habits that last for a lifetime.
Bike Course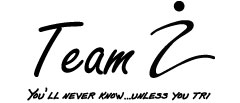 Team Z is an Adult Group Triathlon Training Program and is about having fun, building a sense of community, and adopting a healthy lifestyle. That's not to say that we don't take our training seriously! We believe it is important to work hard to achieve our goals and have fun spending time with our teammates along the way. We have proven time and time again that you can be a successful and serious athlete and enjoy yourself at the same time. Everyone can do it.

The reason our members can accomplish their goals with consistency is a credit to the organization and culture of our team, and that all starts with vision. To drive a community in a common direction, you need to set a common goal. Once the goal has been set, all you need to be successful is an intelligent plan to guide you, and a little bit of support along the way.
Run Course

8201 Penn Randall Pl., Upper Marlboro, MD 20772
301-736-8704
Sign making is more than a process. It's an art. As your sign maker, we take great care in designing and creating high quality signs tailored to meet your individual needs. We start by using the highest quality materials and the best technology available. Our state of the art equipment ensures that your sign will be manufactured to meet exacting specifications. Let us do the work, and our promise to you will be a high-quality, high-impact sign that helps your business grow.
---
General Sponsors